An Amazing Event Starts The Moment You Hire Professional Speaker Terry Brock
Terry leverages technology and social media to create a buzz for your event, prepare to deliver a speech to wow your audience, and connect with participants before, during, and after the presentation.
The moment you hire Terry for your event, the excitement begins. Well before the meeting, he delivers a unique web page with audio and video presentations that will get your group jazzed. You'll see an immediate surge in your meeting registrations when prospects view his energy and see his program teaser. It's like you'll have your very own movie trailer for your meeting!
Terry continues to deliver high-value content on the platform. This master communicator makes learning about technology fun and easy. Laugh, learn and enjoy as you listen to a one-of-a-kind program that Terry wrote and prepared especially for your group.
Your job will be easy when you work with this seasoned professional who has spoken to thousands in 35 countries and 40 states.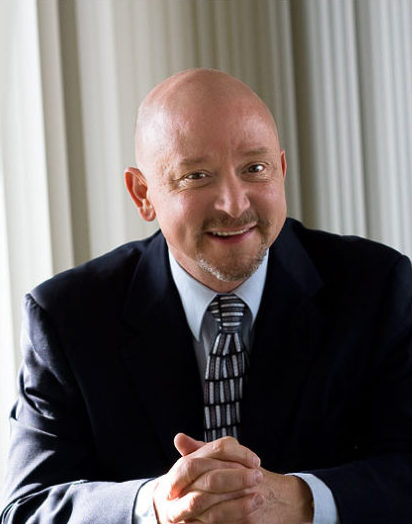 "In my 8-plus years of program planning, I have yet to come across a professional speaker who put as much time, energy and forethought into his/her presentation. You went more that the extra mile, delivering more than we ever imagined. Your message was relevant to our attendees, extremely valuable to their business, and very well presented. We need to schedule you for a return engagement. Our audience demands it!"

Martha M. Morrison, CMP,
Director of Education, Self-Storage Association
Benefits to You When You Hire Terry Brock
Before The Meeting
A seasoned professional speaker and businessperson who will listen and design a program to fit your needs.
Interviews with your key people to highlight what is working and address hot-button issues.
An exclusive educational and practical webpage for event with video and audio tips and strategies. It is a great tool to increase event attendance and create buzz.
Logistical support and professionalism, so you won't have to worry about travel arrangements, delays, or picky details.
Event marketing consultation to leverage Terry's social media standing for your event.
An accessible partner in the success of your event.
During The Meeting
A professional speaker and entertainer who will wow your audience and send them home with real-world strategies to implement right away.
A dependable partner who will show up early, do more than expected, and be part of your team.
Banking on his background in journalism, Terry creates a a CNN-type presentation, during the program to dazzle the audience and to drive home real specific points on how to succeed in today's world. He will arrange to video record some of your key people to ask what they are doing. You select key people for these professional and entertaining interviews.
A live resource who won't disappear after the presentation. Terry is happy to answer questions and interact with participants.
After The Meeting
An update to your exclusive webpage with helpful and educational comments and tips for the entire group. They'll be able to access this at no charge to them as a bonus for being a member of your organization and having attended the session.
A reliable professional speaker. You can relax knowing there will be no surprises on the expenses.
Terry Brock is more than just a speaker filling a time slot at your meeting. He is committed to helping you sparkle and shine during the meeting. A professional speaker since 1983 for all kinds of groups, in various locations and venues around the world, he has experienced just about any problem that you, as a meeting planner, can encounter. Relax, do your job and know that he will do his and deliver a genuine "WOW!" experience.
Meeting Planner Resources:
Bring, beam, or broadcast Terry to your event!