Business-Building Action from Terry Brock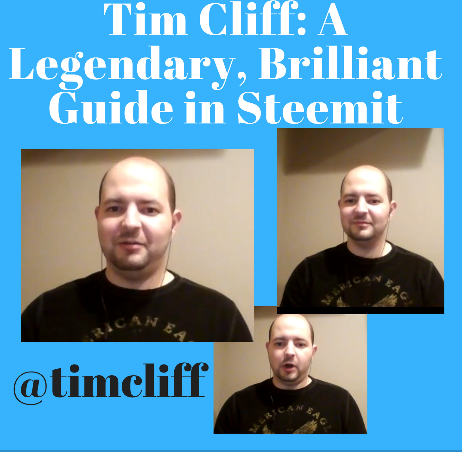 Building great content on social media is critical for your success. You need to craft compelling content (nice alliteration, huh?) to get people to pay attention to you and ultimately to get involved with you, your products and/or services.
Just Recently I had the opportunity to interview one of the top producers and income generators on the platform steam it. HeIs the man who knows what he's talking about and he has a gracious, kind, giving spiritAnd is helped many people, including me.His name is Tim Cliff and he goes by the moniker on Steemit @timcliff.
Here's the link you'll need to read about it on Steemit. Tim Cliff (@timcliff) shares a wealth of information on this. It is like sitting at the feet of a brilliant professor letting you know how he makes a lot of money and how you can do it also. This is one you'll want to watch, take notes, and go over the instructions a few times.
https://steemit.com/blog/@terrybrock/steemit-success-series–timcliff-on-who-to-target-with-your-content-1512178826-124805
Please leave a comment and let me know what you think. I look forward to hearing from you!
All the best,
Terry
Terry Brock, MBA, CSP, CPAE
Member, Professional Speaker Hall of Fame
Certified Speaking Professional
www.TerryBrock.com
www.BrockonBlockchain.com
[email protected]
+1-407-363-0505 (Orlando, Florida, USA)
Linkedin – MarketerTerryBrock
Facebook – MarketerTerryBrock
Twitter – @TerryBrock
Steemit – @terrybrock