Chris Krimitson, CEO of Florida Blockchain and Bitcoin Summit
Andrew Weiss, Florida Blockchain and Bitcoin Summit

Kaye Youngren
Community Association Institute
"From the moment I first connected with Terry Brock to Headline our Opening session of our CEO-MC, Community Association Institute, Retreat I knew I had found a winner. Terry contacted me immediately and from that point I had to hang on as his energy and personality took over. In a nutshell, Terry walked into the room filled with CEOs from throughout the US and 5 from Australia and he held the audience in the palm of his hand. He was an absolute hit. He was "bang on" in connecting with our industry and it was very apparent that he had utilized prep time to gain an understanding of the challenges we face; everything was well researched.
Terry bonded with the audience and engaged their participation. The information he shared was both timely and pertinent. Our CEO-MC Committee hit it out of the ball park – and because of Terry – we can take a bow, but Terry was really the wind behind our sail – he truly made our work look easy. Everyone came away feeling the bounce from the energy he spread around the room.
We have talked about technology for the last 3 years, but this was the first time the majority of the audience "shook their heads in agreement". They got it – and most importantly they bought into the fact that Terry's message helped move us closer to the technology that is all around us."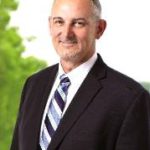 "Terry Brock is a friend of Ace Hardware who assisted us in piloting a new service offering for our international customers. Terry was fun to work with, professional and a polished communicator. We wish Terry all the best in his future endeavors."

"Terry was instrumental in helping us launch our B2B blog and setting the editorial approach. He built lasting relationships with our 100+ AT&T bloggers. They came to rely on Terry's expertise in writing/editorial to help hone their own skills. Terry also facilitated our in-person meeting that was overwhelming successful and he received many positive comments from attendees on his ability to keep us on track and keep everyone engaged. I'd highly recommend Terry for his ability to engage his audience and bring people together to achieve a common goal."

Chelsey Thomas
Texas Nursery and Landscape Association
"Our association first hired Terry Brock in 2010 as our keynote speaker at an annual conference. Terry's presentation was met with such rave reviews that we had to have him back in 2012. As we prepared for each of these events Terry brought a new meaning to the words "above and beyond". Terry spent months preparing for each of these conferences– getting to know our membership and the industry, writing articles for our publications, creating promotional webinars and videos, and so much more.
Many of our members have come to rely on Terry for business and technology advice. He has become an integral part of our association's response to the ever changing world of technology, and we look forward to having Terry speak again in the future."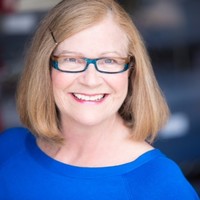 Eileen Antonescu, CMP
Private Dining Director at Fleming's
"Words can't express well enough how appreciative I, and our entire Meeting Professional International Greater Orlando Chapter's Educational Committee, am of your recent collaboration with us to put on what I would say was one of the hottest luncheon presentations we have had in a long time.
I especially can't thank you enough for allowing us to shape the direction of the presentation. Your willingness to meet with us and design the program to our needs was especially unique. Everyone who attended the meeting was talking about it well after that day. You started a great buzz for us.
You went above and beyond to help us promote this using the social media. In additional to designing a link that we could use to promote the interviews you did of several of our members to help promote this topic was wonderful.
The Cheat Sheet you put together to make this topic more understanding to our members was fantastic.
Terry, I am sure I am missing something because you were so wonderful. If there is anything I can do to help you promote further your expertise to the Meetings Industry please feel free to contact me."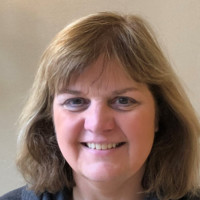 Shirley Wodynski
Executive Director at CISCA
"We would like to thank you for presenting the three part webinar series on social media for CISCA.
The information in your series will benefit all CISCA members. Your step-by-step information was great for those not familiar with social media and the many real-life tips you offered will help those already using Twitter, Facebook and LinkedIn. In the tough environment in commercial construction, we believe you had offered our members important keys to help generate leads and attract more business with social media and marketing. We appreciate you creating a CISCA exclusive web page for our members to follow up for additional information and resources.
It was great working with you on this series. We will recommend you as a speaker to any company who is looking for assistance with their marketing or social technology needs.
CISCA is very proud of the education programs we offer to our members and we thank you for making this webinar series so successful."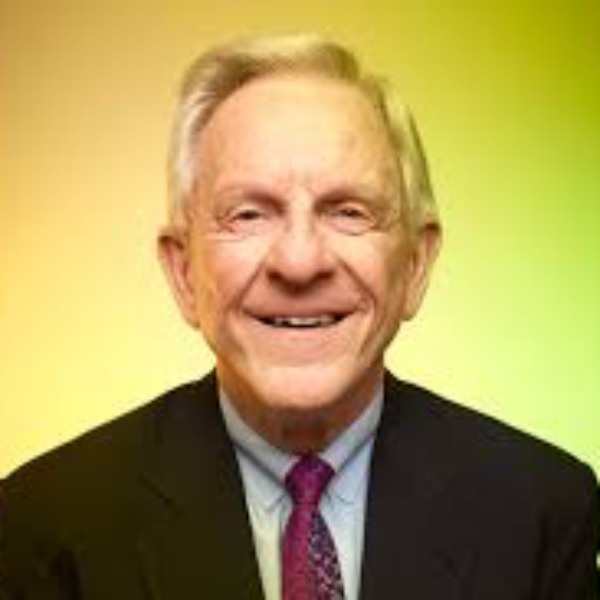 Dennis McCuistion
Foundation for Responsible Television
"Just a brief note to thank you once again for your outstanding emceeing of our 20th anniversary celebration. Your enthusiasm, knowledge of the subject matter, and your humor all played a part in making our celebration a success.
It goes without saying that your command of technology was impressive as always, and all of us at the foundation appreciate your taking the time to understand what we were trying to accomplish and in delivering in the highest professional manner.
We would recommend your emceeing skills to other clients, and we hope to have you back here in the Dallas area for future events."
David M. Dawson
Vice President, Cooperative Association of Resort Exchangers
"I would like to thank you once again for your participation as our keynote presenter at our recent Cooperative Association of Resort Exchangers, C.A.R.E., Conference. Your presentation, Social Networking for Business: What Works and What Doesn't, was most informative and very relevant to the career development of the resort vacation professionals in attendance.
As chairman of the CARE speakers committee I was pleased and impressed with your detailed advance preparation and the degree to which you custom tailored the presentation to our industry and our association. You took the time to make contact with several CARE members prior to the conference in order to become familiar with us and the nature of our business. This, and the You Tube video you posted in advance of the conference, provided attendees with a sense of familiarity with you and the feeling that your presentation was developed specifically for our association.
Post-conference comments regarding you and your presentation have been extremely positive. Some have said yours was the best presentation they have ever experienced at a CARE conference. I personally came away with an increased knowledge of social media and networking.
We look forward to working with you again at future CARE conferences."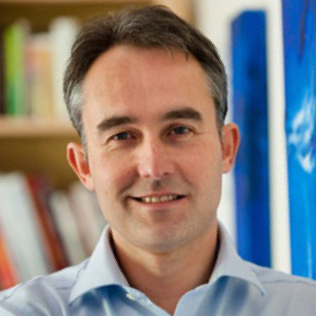 Chris Cooper
CC1 Consulting Ltd
"In 2011, I witnessed Terry Brock speaking twice as a main conference speaker. Terry was absolutely fabulous, sharing his expertise in relationship marketing and social media in a highly articulate, engaging, practical and entertaining way. I went away and was inspired to apply more from Terry's two speeches than I have before from witnessing a speaker.
I was so impressed that I approached Terry to be a guest on my 'Be More. Achieve More' radio show on Voice America Business. This proved to be a wonderful opportunity to work with Terry Brock and get to know him personally. I was not disappointed. Terry has been a pleasure to work with, a truly inspiring expert and a thoroughly thoughtful and gracious person.
Terry applied his expertise to push technological boundaries and film our show via skype as it went out live. Impressive as Terry was located in Florida, myself in the UK and the producers in Phoenix. I recommend Terry as a speaker who really adds take out value, a leading expert in his field and a very caring, fun and authentic professional. I am proud to have Terry in my network."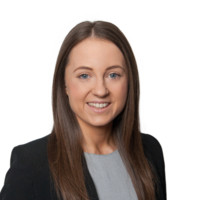 Kate Sheridan
CC1 Consulting Ltd
"Terry Brock is a name that anyone who works in or around the worlds of international business technology or professional speaking will recognize. He is also an author. I have seen Terry present on stage and have read many of his published articles. He is in a class of his own.
Rarely is an expert in technology and business strategy also a highly-engaging speaker.Terry travels the world constantly to bring cutting-edge ideas back to his clients and audiences. He also promotes integrity and personal responsibility that business owners will applaud. Book him!"
Graham Jones
CC1 Consulting Ltd
"Terry has just delivered another excellent keynote address at our Annual Convention in the UK. Not only did he demonstrate his high level of expertise, but he manages to communicate complex technology at a level which is easy to understand, without patronizing the audience. A true master. He engaged the audience so much they actually wanted to hear more from him. So we had to invite him back the next day to do a special session for us after breakfast on a Sunday morning…! He did this willingly, marking him out as a true professional."

Bill Lampton
CC1 Consulting Ltd
"I met Terry Brock through the National Speakers Association, where he had achieved star status before I joined in 1999. It was clear that he had generated great respect among his professional colleagues.On several occasions, I heard Terry speak. He combined a very high energy level with unparalleled topic expertise. When he mentioned his coaching program for those who wanted to achieve more, I decided to invest my resources in his advanced coaching plan.Truly, enlisting Terry as my career and communication coach ranks highest among my best decisions. Patiently, he has offered highly creative directions I could not have imagined on my own. Beyond that, Terry provided check points to make certain I was following the plan we agreed on.In every way, Terry Brock lives his philosophy of giving far more value than a client contracts for. Equally as important, he is a genuine person who enjoys your fresh success as much as you do.Select Terry Brock as your career coach. That will be the wisest professional step you can take."
Jennie Cui
CC1 Consulting Ltd
"Terry is friendly, cheerful and very high-tech. He is a great public speaker. He brings his marketing wisdom in a way that resonates with his listeners. They smile, they laugh and they learn. Terry recommends and uses high-tech marketing methods in a very successful way, and he is among the best R-commerce marketers. I highly recommend his e-zine at www.TerryBrock.com, and I cannot wait to get my hands on his upcoming new book about Relationship Marketing."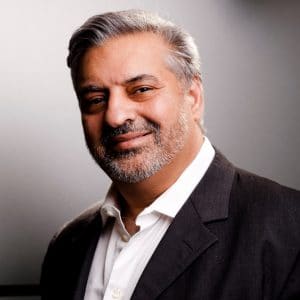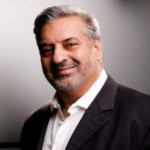 Rohit Talwar
Futurist Speaker
"Terry has a highly engaging style and huge breadth of knowledge which he brings to bear with tremendous effect to help you understand how to apply the latest technology and innovative marketing solutions to drive the growth of your business."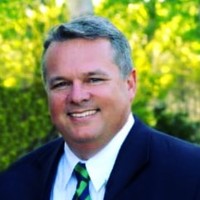 Dave Jennings
Vice President, Community Association Institute
"On behalf of Community Associations Institute in Falls Church, VA, thank you for keynoting our CEO Conference in June. Your keynote was very well received by our audience of two hundred CEOs. Their evaluation were overwhelmingly positive, and included comments such as:
"Great speaker, interesting topic"
"Best so far! Surprisingly helpful"
"Great presentation! I loved getting a lot of suggestions in a little time. Very relevant"
"Great Speaker, interesting topic"
"Very informative"
From a meeting planner's perspective, I appreciate how easy it was to work with you. Every detail of your keynote, from travel to items for our bookstore, was taken care of and handled professionally. It would be our distinct pleasure to recommend you to other groups."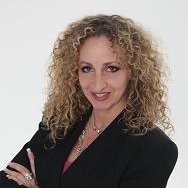 Denise Caiazzo
Award-Winning Marketing Strategist and Writer
"As a speaker, Terry expertly engages and inspires his audiences. In my opinion, one of the marks of a great presenter is that after you listen to them, you take a new action(s) or have adopted a new idea(s). With Terry, you can count on both. And, because technology and marketing are so tightly integrated in today's marketplace, his areas of expertise pack a double-whammy punch. On top of all of that, Terry generously goes above and beyond what's expected when you interact with him — something that's become rarity in today's world."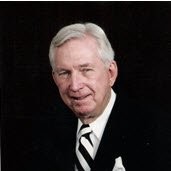 Lowell Teal
Owner at Bath Pond Publishing LLC
"I've known and worked with Terry for a number of years and he is everything he points to within his profile. In terms of current electronics he is up to the present moment and more knowledgeable than anyone I know in this regard."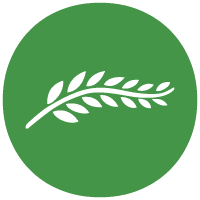 "We hired Terry to speak at our annual sales conference, which had a theme of integrating technology to help your be a more efficient and effective salesperson. Terry was wonderful! He received the highest ratings of all the speakers on our attendee evaluations. The content was spot-on, fun, interesting and invaluable. We will seriously consider having Terry back in future years. Thanks Terry! And we would recommend him in a heartbeat."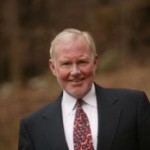 Jay Townsend
Political Consultant
"If you a looking for someone at the top of his game…an expert in social media, Facebook, twitter, LinkedIn, video, Skype, blogging, relationship marketing, the latest techniques and technology…look no further than Terry Brock. Want to build your database, newsletter subscribers and business clientele? Look no further than Terry. Want to hire someone who will help your business, make you smile, be your friend, and pick you up when you fall down? Call Terry."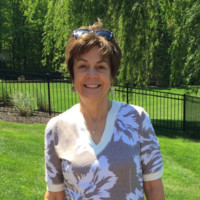 Jean Palmer Heck
Employee Communications at Real-IMPACT Inc
"Terry Brock is brilliant. He takes complex technical information and makes it fun, exciting, and profitable for business people. Whenever he is speaking–via the web or in person–I always sign up. I learn more in 5 minutes than I could learn by studying on my own in a month!"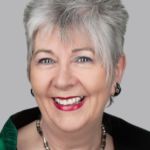 Eilidh Milnes
President-Elect, PSA
"The power of Terry Brock is in his ability to take complex topics and make them seem doable; almost easy. He is a master communicator and outstanding in his sector. I have already actioned tips he shared just 24 hours ago. Why? Because Terry gave me the confidence and tools to do so."
Joni Boike
Owner, 1st Impression Marketing Solutions
"I'm the owner of a direct marketing business and Terry was recommended to me by another market professional. She had read some of Terry's articles and said he had many great ideas on topics we deal with. I started receiving his e-mail articles and have used many of the ideas he talked about. I then started telling others about him and many colleagues and business partners in the area are getting the e-mail articles.Thanks Terry for you work and great information you have given all of us."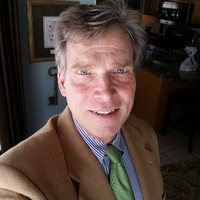 Thomas Dimmick
Owner, DK Search, Inc
"Terry is a very, very, capable marketing person. He has the ability to clearly define a market and then concisely articulate an appropriate means to penetrate that market. He is a very practical, problem-solver, kind of a guy but never loses the human touch that sets him apart."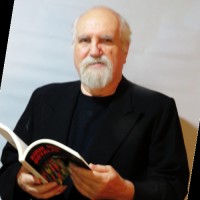 Robert "Alan" Black
CreativeThinking Advocate
"Terry and I met at a monthly meeting of the Georgia Speakers Association in early 1988 and worked together as part of the GSA Board and on various committees for years.Terry is an extremely knowledgeable professional focused on RELATIONSHIP Marketing. He is a leading expert in the use of computers and technology in business, distinctly in marketing."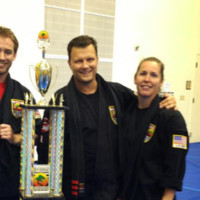 Brandi Armstrong
Owner/Instructor at United Studios of Self Defense Yorba Linda
"I have attended one of Terry's speaking engagements as well as been involved in his coaching program. His concepts of using technology to grow your business, without losing sight of the importance of your relationships with your clients, are awesome. I would highly recommend him."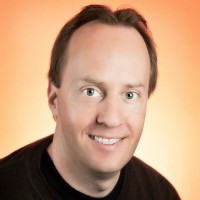 John DiPietro
Video and Digital Marketing Specialist
"Terry is a very SHARING person. As a fellow professional speaker he has shared several tips on how to build my business with no expectation of anything in return. In this day, that sharing quality makes him stand above the crowd. I appreciate his comaraderie."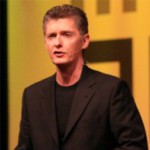 Michael Tipper
Business Thinking, Learning and Memory Development Specialist
"Terry blends his understanding of the practical use of technology with his knowledge and experience of Relationship Marketing to deliver great sessions. A key value for me is walking the talk and Terry certainly does that which means I can highly recommend him because when I have a question about current technology and/or marketing, he is the first person I call. However don't just take my word for it, check him out for yourself on Youtube under the username TerryLBrock and there you will not only see him in action, but will benefit from what he shares."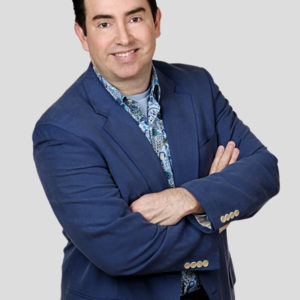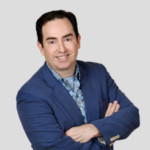 Craig Rispin
CC1 Consulting Ltd
"Terry Brock is a true thought leader in his field. An expert not only in technology, but also success systems you can put in place to build your business.I would travel thousand of miles to hear Terry speak or have a few minutes with him – and I have! He is always happy to share his knowledge with fellow business owners.A true professional – and also a person of integrity. Terry is a person you want to connect with – in any way possible."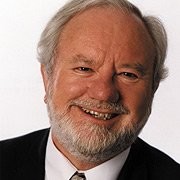 Michael Hick
Global Capital Markets, International Expansion Expert
"His engaging platform competence, his superb knowledge of the subject researched (it seems especially for me), and the practical way he explains it all just make him an exceptional speaker and consultant.Not only that. Every time I have been to Terry's programs I have a stack of advice and material for my immediate use. On one occasion I left the conference there and then, went to my office and spent the rest of the day installing Brock stuff. It can't get better than that."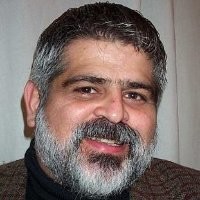 "Terry is an incredible resource. Not only is he passionate about what he does and he knows what works in the world of technology; more importantly, Terry knows how to share his wealth with people who have no passion for technology! Additionally, Terry is a guy who's patient and willing to give. I count it a blessing that I can call on him, you'll count it an asset when you add Terry to your resource partners list too."
Lewis Anderson
Executive Director at Flexible Intermediate Bulk Container Association
"Excellent! Terry Brock hit a home run at our conference. He kept the audience involved with mixture of humor and informative demonstrations. The audience and I left the presentation with valuable tools that could be applied to everyday business. Outstanding job!"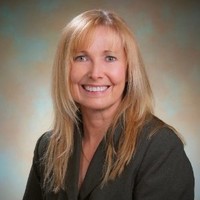 Colette Close
BusinessUp, Inc
"You were fabulous! You received rave reviews from our participants for your knowledge on the subject, expertise of your presentation material and style. Your entertaining style captured the audience and compelled them to listen. We look forward to having you back in the future."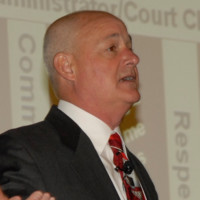 Ed Rigsbee CAE, CSP
Alliance & Membership Author, Non-Profit CEO
"I have collaborated with Terry in quite a number of projects over the 20+ years that I have known him. One of Terry's most outstanding qualities is the ability to make sense, and ease, of the complex interface between technology and humanity. He is an amazing marketer, relationship bridge builder, and collaborative partner. I highly recommend Terry to any organization that values growth through intelligent relationship marketing."

Ray Leone
CEO at The Leone Resource Group
"Terry is on the leading edge of technology and more importantly can show you how to use it make more your life easier. And he does it in a fun way, even for non-techies like me. He is a sure thing."

Ken Donaldson
Corporate and Organizational Emotional Intelligence Speaker and Trainer
"Terry Brock is a professional of professionals. An extraordinary professional speaker and trainer, but additionally the guru of technology for all professional speakers and trainers. Terry is also an all-around nice guy, mentor and friend. I will hire Terry myself whenever the need arises and I recommend him with the highest regard."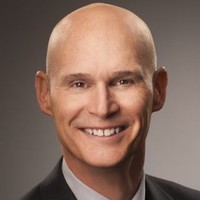 "Terry worked for my Social Media team as Editor-In-Chief of our Corporate Blog. He helped our expert community bring great ideas to life while retaining the individuality of expression that makes social content such an incredible communication instrument."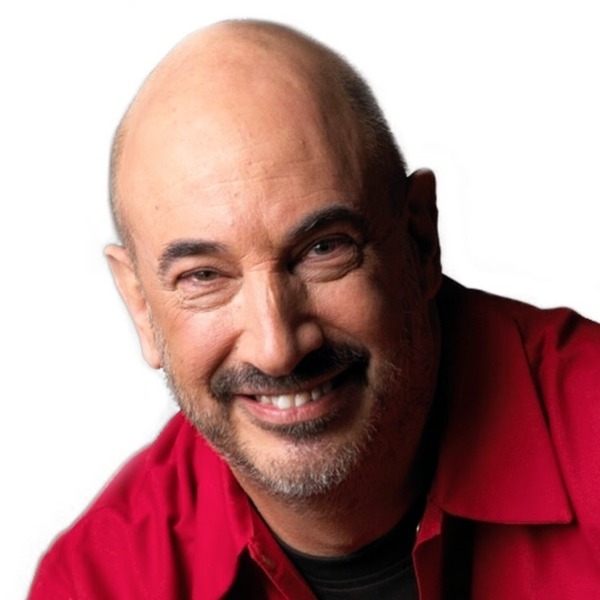 Jeffrey Gitomer
New York Times bestselling author of The Little Red Book of Selling and 21.5 Unbreakable Laws of Selling
"Everyone wants more impact, influence, and recognition. Buy this book and implement the ideas and strategies, so that you go from Klout to significance."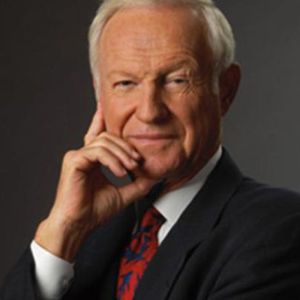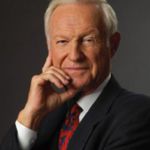 Harvey Mackay
#1 New York Times bestselling author of Swim with the Sharks without Being Eaten Alive
"Terry Brock and Gina Carr show you how to engage with customers in this fast-paced, ever-changing field. Use their proven principles to make your Klout score rise to the top."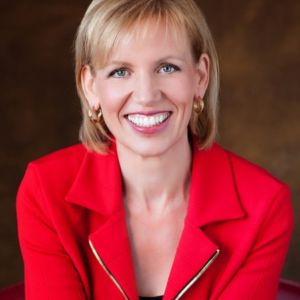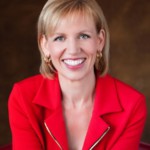 Mari Smith
Forbes' Top Ten Social Media Power Influencer
"In Klout Matters, Gina and Terry walk you through the exact steps needed to build a sizable platform, leverage key relationships, and create real influence for greater success. This book is a must read for anyone striving to become a respected thought leader."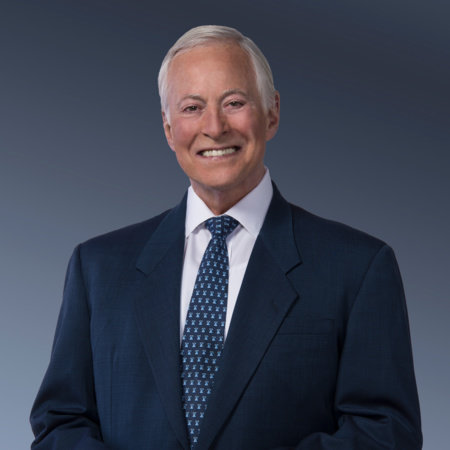 Brian Tracy
New York Times best selling author of Now…Build a Great Business
"This powerful, practical book shows you how to supercharge your sales with some of the most effective marketing techniques ever discovered."

Lorne Cohen
Category Management, Consumer Insights & Shopper Marketing Executive
"Terry was a terrific partner as Ace Hardware launched a critical business-building initiative for our International retailers. He leveraged his exceptional leadership and communicative skills to generate excitement, interest and adoption of this program. In addition to bringing us new technologies, Terry also led several panel discussions and webinars that were very well received. His positive energy is infectious and he brings out the best in people.
Thanks, Terry, for all of your efforts!"

Jacob Reyes
Director, Global Services at ACE Hardware
"I had an opportunity to work with Terry on developing an innovative program for Ace Hardware retailers across the world to help them with operational challenges they face in their business. Terry's speaking ability, enthusiasm, positive spirit, and ability to work under pressure shines. Terry is very easy to like and is very professional in the way he handles business. I also like that Terry is open to ideas and flexible on his approach. I recommend Terry for anyone looking to build something from scratch!"

Lawrence Di Gioia
Senior Managing Consultant at The JOYA Group
"Finding the MC who fits your event perfectly is important. They are the first and last voice your attendees will here when they are in the main room, they set the tone and they are responsible for keeping the attendees entertained and engaged. I hired Terry Brock to be the Emcee/Content Weaver for the 2019 SIM Connect Live conference in Orlando Florida and let me tell you, he didn't disappoint. Terry immersed himself in the conference immediately to ensure he understood our needs and flow of the conference. Terry conducted video interviews with some of our main stage speakers to help promote the conference and provided guidance on marketing materials. During the conference Terry acted as a bridge between the audience, the content and the speakers. Terry also identified provocative questions and ideas that participants should listen for during presentations. Terry had a wonderful stage presence, thought on his feet, was a good multitasker, and always remained calm under pressure. Terry is a true professional, I would recommend Terry without hesitation"

Bart Marshall
Author and Publisher at Realface Press
"I met Terry Brock at Anarchapulco, where he was emcee, and I enjoyed his company immensely. I later took his Fund Your Freedom course on social media production techniques and strategies, which has given me a great deal of information and inspiration in that arena. Sometime after that I contacted Terry with a question about recording audio books and he steered me to the exact tools I needed. He is very personable and I now consider him a friend. I highly recommend working with Terry if you ever get a chance."

Alan Brannigan
Co-Founder and CEO at Jupl
"I heard Terry speak at a conference earlier this year which led me to sign up for the Fund Your Freedom course hosted by Terry and his partner Gina Carr. The Fund Your Freedom course is designed to help you live the life of liberty that is ideal for you in a liberty-loving, entrepreneurial way. As an entrepreneur I'm constantly looks at ways of improving my skillset and it's fair to say that I'm pretty light when it comes to online marketing! Terry and Gina clearly excel in this area. The course offered a well-structured breakdown on how to use social media tools such as Facebook Live, Zoom, Skype, Steemit, YouTube & DTube. The content was presented in a very interactive format with great community engagement. From what I understand the course will be expanding and I am certainly looking forward to continuing the journey at a more advanced level with Terry and Gina."

Jeffrey Hayzlett
Chairman, Host of C-Suite with Jeffrey Hayzlett and Executive Perspectives LIVE on C-Suite TV
"Terry Brock presented a Virtual Interactive Presentation to our group recently about blockchain, bitcoin, and other digital currencies. We have been hearing a lot about these topics from our clients and others and we needed to get someone to clear up the confusion and help us make sense of it all. Terry was professional all the way through from the inception of the idea through the preparation, all during his presentation, and his help afterwards. He presented great ideas we can implement and share with our own clients to help them. We really wanted even more and would consider having Terry help us again in the future. He personalized and tailored his message to us and we really appreciated that level of customization. If you're looking for someone who is a professional speaker (he's a member of the Speaker Hall of Fame), tailors his message to a group, and is a joy to work with, Terry is an ideal fit. I highly recommend him."

Roeland P Lanparty
Organiser at SteemFest
"During SteemFest in Lisbon this year, I had the pleasure to work with Terry and experience and learn from his level of professionalism. During both days of the conference Terry was the host of the show in one of the main rooms, making sure to keep the audience entertained while taking care of welcoming and introducing new speakers in between. He worked very independently but completely in sync and I could totally trust him with this, as he is very experienced in hosting, speaking at and visiting conferences. Terry also made sure to stick to the time schedule, "keep the train going"- as he called it, and have the audience be heard too. Next to this he shared great tips for novice hosts like myself, both on running an event in general and on hosting a stage. I would definitely have Terry back at future events. If you are looking for a dedicated host or speaker for your conference or event, look no further, Terry is your man!"

Matthew Mezinskis
Manager at ArchInvest
"Terry has a deep knowledge of cutting-edge tools, skills and tips, all of which are needed for marketing success in our fast-paced world. Terry is able to simplify the complex and concretely, promptly responds to questions. He takes his work seriously, yet has the creativity and adaptability to help out in almost any business field. Indeed his pedigree and experience stretches far and wide, displaying acumen from many worldwide business travels. He provides a nice mixture of advice and inspiration. I'd highly recommend Terry if seeking marketing and advertising expertise."

Ann McNeill
CEO at MCO Construction and Services, Inc.
"On September 9, 2009, my company retained the services of Terry Brock for corporate and individual coaching. This was a highly customized program just for us. This was one of the most direct ways to get marketing and technology answers for our needs.
I highly recommend Terry for you corporate and professional needs. Whether you are a corporate leader in the C SUITE, a speaker, entrepreneur, expert, or civic leader. As a member of the National Speakers Association, many of us can attribute our marketing and branding success to Terry.
Sometimes you and your staff may need special assistance and coaching to accomplish your goals. Terry is the coach for you.
Sometimes you may have a special project, that requires video interviews, or the creation of a special program, Terry is the coach for you. Recently, I had to complete a project for the Napoleon Hill Foundation to obtain my certification to provide international coaching on the Think and Grow Rich Philosophy, of Personal Achievement, but needed to complete a professional video testimonial, and who was the first to come to mind? Yes Terry is the coach for our organization.
Words can not express the value of true professionalism at all times which Terry Brock brings to every professional engagement. Often times we do not realize the beauty of technology today and the geographical differences becomes irrelevant when you are coached to span time and space internationally with technology, Terry can help you to do that.
These are some of the deliverables that Terry has helped us with and can bring to add value to your needs:
How to use video to connect with others live.
How to use video to build a library of reference materials.
How to employ the use of audio and audio interviews to help communicate information to those in a coaching program.
The benefits of and how to create written material (special reports, blog entries, white papers, etc.)
How to use various technologies to facilitate the coaching relationship (e.g. Zoom, Skype, teleconferences, personal meetings, training materials).
This is just a start.
Finally, Terry has helped and coached my grandson for over 10 years.
From age 9, my grandson met Terry and decided that this would become his life's goal. He wrote his first book at age 10, THE ABC'S OF TECHNOLOGY, and he begin to brand and develop himself as "THE LITTLE TECHNOLOGY PROFESSOR", following in the shoes of his mentor Terry. Fox News interviewed him about the book.
Terry, these are just a few of thoughts to share with your clients of the benefits your coaching can bring."

Lyn Ulbricht
Activist, Public Speaker, CEO Ross Ulbricht Defense Effort, Guest lecturer University of Southern California
"I first saw Terry Brock at work when he was the Master of Ceremonies of the huge conference, Freedom Fest. He did a fantastic job with a challenging task, always making it look fun and easy.
Subsequently, I worked closely with Terry to put on an enormous online conference involving 35 speakers over an eight-hour period, as well as thousands of viewers and participants from around the globe. Terry served as Master of Ceremonies for this Free Ross-A-Thon event, which was a tremendous success on many fronts: fundraising, publicity, education and much more. Once again he was the consummate professional and kept things flowing smoothly, skillfully interviewing and transitioning between speakers, entertainers, interjecting donation encouragement and more. In spite of several technical glitches, Terry stayed calm and poised, went with the flow, and navigated the event skillfully. This is not just my opinion, but the overwhelming feedback I received from many others.
But Terry not only hosted the event. He actually came up with the original, unique idea for it. He is clearly a man who thinks creatively, outside the box. Terry was a star prior to the conference as well as during it, in the planning stages. He called and led regular team meetings; stayed on point; made sure all details were addressed; and got things done in an impressively efficient manner. This was a complicated, ground breaking event, involving many aspects of technology, publicity, people management and general planning. Terry made sure every aspect was well prepared in advance.
Terry is also well-versed in new technology and used this knowledge throughout. He patiently taught me many new tools and applied them to the process, which went a long way toward streamlining tasks. In fact, in addition to his other skills, Terry is an excellent teacher and I was the fortunate recipient of that. I have no doubt that his webinars and courses are well presented and of great value.
Just as important for me, however, is that Terry is one of the most positive, cheerful and pleasant people I have ever met and worked with. Not once, no matter how stressful things got, did this change. Numerous times Terry had the uncanny ability to use humor and make what could have been a tough situation bearable and even enjoyable! Working with him was indeed a great experience for me, the others on the team and the event participants.
I highly recommend Terry Brock if you need a Master of Ceremonies or a speaker. He is a member of the Speaker Hall of Fame, and it is obvious why. He shines both online or in a traditional meeting. Terry has also interviewed me for a podcast, and is an excellent interviewer as well.
I unequivocally and heartily recommend Terry Brock to those who want a true professional working with them for either online or in-person meetings, conferences or conventions."

Kerry M. Kerstetter
Tax Guru Enterprises
"Upon attending your educational NSA seminar on 9/19/15 in Tampa, Florida, I was in awe at the wealth of knowledge you have in the technology world, marketing and relationship building to get more/advance business from the seat of your home or office chair. PLUS your gadgets for traveling were amazing also. Your humorous approach and love of life is contagious. Thank you Terry, I continue to learn. Your advice to "Educate and Learn Fast" has stuck with me. You are a tremendous value to any business that wants to excel and a prophet (soothsayer) as a 3000 year old person."
Julianne Talley
Director of Conferences, CUDE; League of Southeastern Credit Unions
"WOW! What a pleasure it has been to work with you over the past year! Your willingness to Skype with us when we couldn't bring you physically, and then to follow up at our Southeastern Credit Union Conference & Exposition with a physical Session where you taught our credit unions to Skype (surprise Skype with Gigi Hyland) and what a fabulous experience it was! You are incredible! Easy to work with, patient with us while we learn, and willing to do whatever it takes to get the best out of the time spent together! Thank you thank you thank you! Can't wait until the next time!"

Dwight Bain
Strategic Change Expert
"Terry Brock is THE Technology Guru for positioning your company to make a positive impact. He is the 'go to guy' for just about every successful speaker and author I know, both in the US and globally. Check out his remarkable resources, books, blogs, vLogs and podcasts to accomplish more through the power of leveraged media – You'll be glad you did!"

Michael Harrison
Business Strategist
"I hired Terry to speak to a group of Australian Financial Advisers at the Synchron conference in California and the results and feedback were sensational. Terry's willingness to add value by offering a pre-conference webinar and staying around to chat with attendees were appreciated by all. He is a dedicated professional."

Jim Gordon
Book Author at Successful Life Sailing
"Terry's skill with technology based systems for speakers and trainers is amazing. His ability to communicate with our group using Skype and Google Plus was incredible. Parts of the program were video recorded to allow to deepen our knowledge. His personality and people skills make the entire experience so much fun. In his field, there is none better."

Julie Bishop
Executive Director at Synergy Solution Group
"We recently worked with Terry Brock, asking him to share his thoughts on utilizing technology while still maintaining the human touch, both with team members and clients. Not only did Terry share some great ideas with our group of contractors, but he put his thoughts into action. Prior to his presentation in San Diego, he conducted a Google+ Hangouts meeting with two of our leaders that was shared with all of the attendees. Terry followed this up with another Google+ Hangouts conversation a week after the session so a few attendees were able to share how they'll implement Terry's ideas. During the forum, Terry gave a live demonstration of Eyejot, an application new to most of our attendees. We all walked away with several ideas to implement immediately. Terry was an absolute pleasure to work with before, during, and after the session!"

Ivy Meadors
Professional Speaker, Consultant, Coach
"Terry delivered a virtual presentation to the NSA Northwest Chapter in Seattle from his home in Florida. Terry's material was excellent – educational, applicable and useful to the attendees! It was an excellent presentation! The attendees said it was as if he were in the room with us. I highly recommend Terry's virtual presentations!"

Lesia K.
Director, Operations at Carpathia Credit Union Ltd.
"We hired Terry based on a referral from David Gouthro, who has worked with Terry before. We needed someone to help us and our group understand social media in the Credit Union world. Terry was a fantastic choice!
Terry pushed our group, The Credit Union Young Leaders of Manitoba, out of our comfort zone and challenged us to try new things. Specifically, he got us on Google+ Hangouts! There was some resistance in terms of network fire walls but he was patient and extremely informative and we got it going and haven't looked back since. We also used Twubs during our conference based on Terry's suggestion. Some of the early feedback we received from conference attendees are that both of these social media tools were well received and that Terry gave an excellent overview of just about every social media outlet available…in layman's terms!
He offered our group two Google+ hangouts (which he taught us could be aired live to YouTube) and a live in person presentation on social media and building relationships in a digital world.
Terry was very professional, organized, friendly and patient with our group. He was awesome to work with. He was always available for a quick chat over the phone or e-mail and I always felt that we were his number one priority, not only leading up to and during the conference, but even after our event was over.
Thank you Terry, for opening our eyes to the social media world and for offering our conference value. I really enjoyed working with you!"
Hernán Tagliani
2019 CEO of the Year / Acclaimed Business Speaker / Multicultural Marketing Expert / Contributing Writer / Author
"Terry is an incredible person and professional. I had the opportunity to share the board of the Friends of Orange County Library system with him. His knowledge on social media and marketing are superb. Besides, he is a great mentor to me. If you really want to take your company to the next level, you need to hire Terry. I highly recommend him."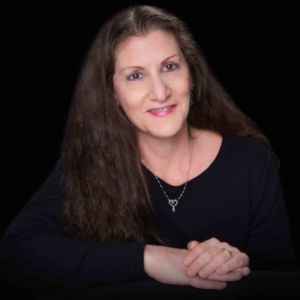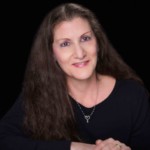 Carly Alyssa Thorne
CEO – Collaborative Empowerment Implementer & Muse
"If You are looking for someone who is Dynamic, Authentic, Fun, Creative and who knows his stuff Terry Brock is a Brilliant consultant, speaker on Social Media,Technology, Marketing and the bridging of the three."
Dr Lesley Hunter
Accelerating school improvement – Founder of The Effective Leader Inventory (ELI)
"Terry provided a Google+ Hangout virtual seminar for our group of UK based professional speakers – excellent and thought provoking content delivered in Terry's typical personable style. I would highly recommend Terry to anyone wanting to develop their understanding of how to use technology for marketing – don't even think about going anywhere else if you are serious about developing your business."
Brian Walter
Communications Consultant/Corporate Humorist/Extreme Emcee
"Who knew? Virtual Terry is just as excellent as In-person Terry. Last month he presented to a packed room of NSA/Northwest members via SKYPE. He not only delivered great content, he fielded questions, shared his computer desktop, and even gave an in-the-moment live demo of eye jot in real time with an audience member. It wasn't LIKE he was with us, he WAS with us…just in a powerful virtual way. I'm actually worried that his corporate audiences are going to be so pleased with how compelling Virtual Terry is…that he'll never get to fly on an airplane again!"

Sara Faircloth
Business Development Manager at Allsteel
"We hired Terry to speak at one of our Monthly meetings for the MI Chapter of MPI via SKYPE! This was new for us and of course, we were a little nervous not having a real, live person standing in front of us to engage everyone. Terry was FANTASTIC! He had people more engaged than other presenters we have had that stood a couple of feet from everyone. The information he provided was new to everyone in the room and was delivered in a way that made sense! Technology can be overwhelming as it's changing each and every day, it's hard to stay up to date! Terry was the topic of conversation after his presentation and we even had one colleague that during his presentation had already logged on to his website to get his emails and had sent 2 of his articles back to her office! The value we received was bar none and I would love to hire Terry again in the future for something. He is personable, funny, engaging, smart and an all around great guy! Hire him today, you will not be disappointed!"

Vaibhav Kanwal
Creating an immersive shopping experience to help people travel and go places.
"I have worked with Terry on a number of occasions. What can I say, he is my favourite client! He is a pleasure to work with and provides clear instructions. Terry is helpful and full of joy."

Sam Sova
Director of Marketing, Marketing and Market Development at Con Edison Clean Energy Businesses
"Terry was a partner of ours at AT&T as the editor-in-chief for our blogging efforts. I really enjoyed working with Terry and having him help evolve our blogging initiative. He was extremely collaborative and very easy to get a hold of to bounce around ideas or perform expedited work. Terry always had great new ideas for work that could be done to evolve the practice and "take it to the next level." I would recommend Terry to any organizations looking for an editor or video expert."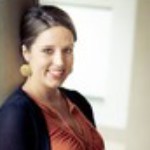 Chelsey Thomas
Government Affairs Consultant
"Our association first hired Terry Brock in 2010 as our keynote speaker at an annual conference. Terry's presentation was met with such rave reviews that we had to have him back in 2012. As we prepared for each of these events Terry brought a new meaning to the words "above and beyond". Terry spent months preparing for each of these conferences– getting to know our membership and the industry, writing articles for our publications, creating promotional webinars and videos, and so much more.
Many of our members have come to rely on Terry for business and technology advice. He has become an integral part of our association's response to the ever changing world of technology, and we look forward to having Terry speak again in the future."

Dianna Booher
Hall of Fame Keynote Speaker. Bestselling author. Leadership communication and executive presence expert.
"As a colleague of Terry's for many years, I have profited handsomely from his technical skills and advice to run my training and consulting firm. If I've ever had a technical question about equipment, marketing through social media, or the like, he's been my go-to person–always capable of understanding the goal and delivering the right solution.
As an audience member in his keynote sessions, I have been equally pleased on the sound advice he delivered. None of that techno-babble that generally pours forth from such experts. Terry's message in unique in that he can take highly complex subjects and make them understandable–and intriguing–for the nontechnical managers and executives in the audience. (That's probably why he has such a wide following as a blogger and columnist as well.)
High-integrity. Approachable. Solid information. All make for a great combination."

Beverly Belury, MBA
On the road with Bev and John – Caring for adorable pets while exploring new places all around the world
"Terry has created a coaching program for high achievers that is current, exciting and easy to implement. Always a new perspective on technology that is delivered in a way so non-techies like me can get it. I highly recommend the program for those who know technology is the way to go in our new world of marketing, management and sales."

Chaim Haas
Head of Innovation Communication at Bloomberg LP
"Terry Brock served as a terrific partner for us when we sought someone to write for Skype's Enterprise blog. In this role, Terry was responsible for creating original content, interviewing end-users and engaging with the Skype business community – all things he did cheerfully and with a smile.
Terry is a consummate professional. He brings a very high energy level to the job and is a real pleasure to work with. He is extremely creative, an excellent writer and a very diligent worker. He delivers on time and is always willing to offer his assistance, even if it means going beyond the agreed upon scope of work.
I hope to work with Terry again soon and would strongly recommend him for anyone looking for an adept content creator."

K. M. (Kate) Sheridan
Author with New Realm Publishing, Religious Speaker
"Terry Brock is a name that anyone who works in or around the worlds of international business technology or professional speaking will recognize. He is also an author. I have seen Terry present on stage and have read many of his published articles. He is in a class of his own. Rarely is an expert in technology and business strategy also a highly-engaging speaker.
Terry travels the world constantly to bring cutting-edge ideas back to his clients and audiences. He also promotes integrity and personal responsibily that buisness owners will applaud. Book him!"

Halina St. James
Professional Speaker, Public Speaking Coach, Author
"Terry is an exciting, passionate presenter who clearly understands internet marketing. His workshops was filled with amazing information and tips to help anyone succeed."

Gina Carr, MBA
Business Growth, Digital Marketing, & Reputation Expert | Author | Speaker | Community Builder, Digital TV Host
"Terry Brock is an excellent marketing coach and speaker. I joined Terry's coaching program in 2006 after seeing him speak for the National Speakers Association – Georgia Chapter. Since then, I have learned a great deal from Terry Brock. I have worked with many coaches over the years. Deciding to hire Terry Brock as a coach was one of the best decisions I have ever made.
Terry teaches his coaching clients about relationship marketing and about using technology to enhance those relationships. He has a knack for explaining cutting-edge concepts and technologies to "normal" non-techie people in a way that is easy to understand. His delivery via articles, podcasts, and videos is both educational AND entertaining. Terry makes learning fun.
He has provided numerous innovative marketing ideas for my magazine business. I use various technologies and productivity tools Terry recommended every single day. He has taught me to use video and audio for my business. These tools and skills have helped me enormously.
Although I have not personally had the opportunity to hire Terry as a speaker, I can say that I was a very happy "customer" as a member of the audience. I learned a lot and I laughed even more. Terry is one of the most informative and entertaining speakers I have ever seen.
In short, Terry Brock is a brilliant man with an incredible zest for life that comes through in everything that he does. I give Terry Brock my highest recommendation as a marketing coach/consultant and professional speaker.
If you are fortunate enough to hire Terry as a speaker, coach, or consultant, I know that you will be very happy. Your life and your business will be enhanced greatly."

Jim Ziegler, CSP, HSG
President, Promoter at ZieglerSuperSystems.com and Internet Battle Plan at Ziegler SuperSystems, Inc
"When I joined the national Speakers Association more than a dozen years ago, I was already an extremely successful speaker and seminar provider. I was looking for peers and mentors who could teach me those things I didn't know and elevate me to still a higher level. There were only a handful at that level in the entire organization. Terry Brock has become someone I look up to and go to for the latest innovations in my profession. he's always cutting edge and willing to share that knowledge. What i like best about terry is that he's "Real World"…not some twice removed from reality techno-geek, but rather; a real personality you can relate to. My friend, Terry Brock, hire him and stop procrastinating."
Andrés Goyanes, MBA
Chief Alchemist at AETHER Marketing
"Terry Brock is a true marketing and technology luminary with a global profile. His understanding of the synergies of the business world and multimedia have made him a successful lecturer all over the world, always networking with the top business minds. His dedicated service as VP Programming for the American Marketing Association of Central Florida has earned him my respect and that of the entire executive board. Spend five minutes with Terry Brock and you'll be enlightened by his "WOW!" personality."

Rikki Arundel
TEDx Speaker, Speaker Coach and Diversity Seminar Leader
"I have known Terry for nearly 10 years a greatly benefited from his extensive knowledge of technology. Terry doesn't just tell you about the lastest and greatest, he shows you how to use it to grow your busienss in an entertaining and understandable way."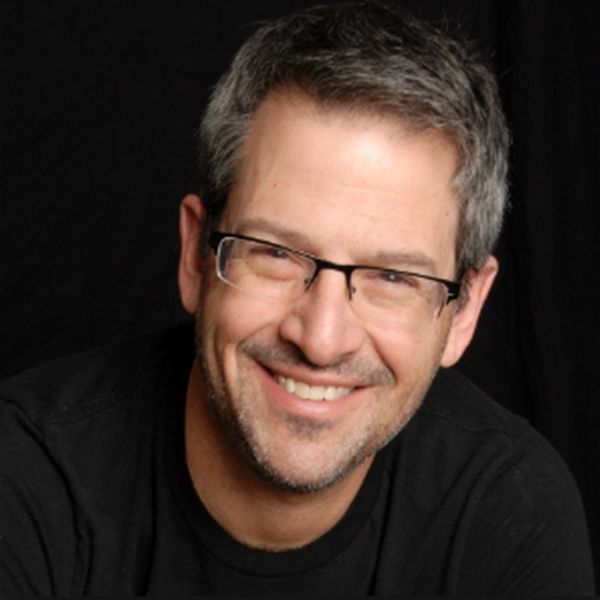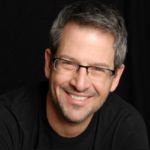 Joel Comm
New York Times best selling author or Twitter Power
"Terry and Gina give you philosophical and practical strategies for using Klout to its fullest. If you follow their advice, you will see your Klout score increase!"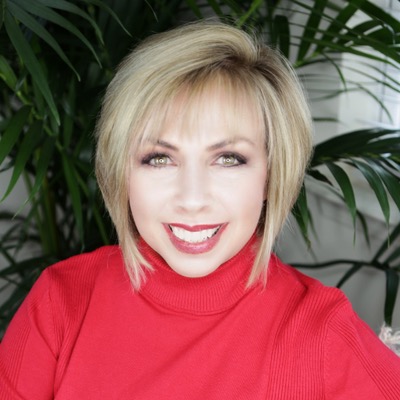 Kim Garst
Social Media Strategist and Forbes Top Twenty Social Media Women Power Influencer
"The premier resource for understanding Klout and the power of online influence in today's digital world — and how to get it and use it to your advantage. A definite must-read, this is a book that you will find yourself returning to often and one that you will recommend to others."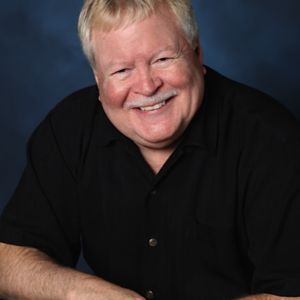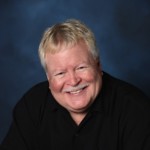 John B. Molidor
CEO and president of Michigan State University
"Klout Matters can help you not only raise your Klout score but also assist you in getting more business as a thought leader. If you want that edge, buy this book and apply the very straightforward steps."