Business-Building Action from Terry Brock
Cryptocurrencies are showing a lot of power in a world of financial uncertainty. Bitcoin is the best known currency, but there are others. One of the most popular is Dash.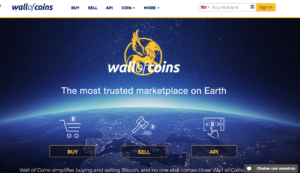 In this interview I get to talk with YouTube famous, and digital currency spokeswoman, Amanda B Johnson. Amanda is now working with Dash and helping others to see what is available and the advantages Dash has over some other digital currencies.
I particularly like the real-world examples she shared about how to use digital currency, how to insure privacy, and more.
If you're an entrepreneur or business owner, this is a video you'll want to watch and study. You'll be glad you did.
We also talk about a site I had not heard of before, Wall of Coins which can be a treasure trove for you to get resources and trade wherever you happen to be. Very nice.
I look forward to hearing from you and getting your feedback. Please share this with your community so we can get the word out to others about the possibility of using private digital currencies like Dash.
All the best,
Terry
Terry Brock, MBA, CSP, CPAE
Member, Professional Speaker Hall of Fame
Certified Speaking Professional
www.TerryBrock.com
[email protected]
+1-407-363-0505
Linkedin – MarketerTerryBrock
Facebook – MarketerTerryBrock
Twitter – @TerryBrock