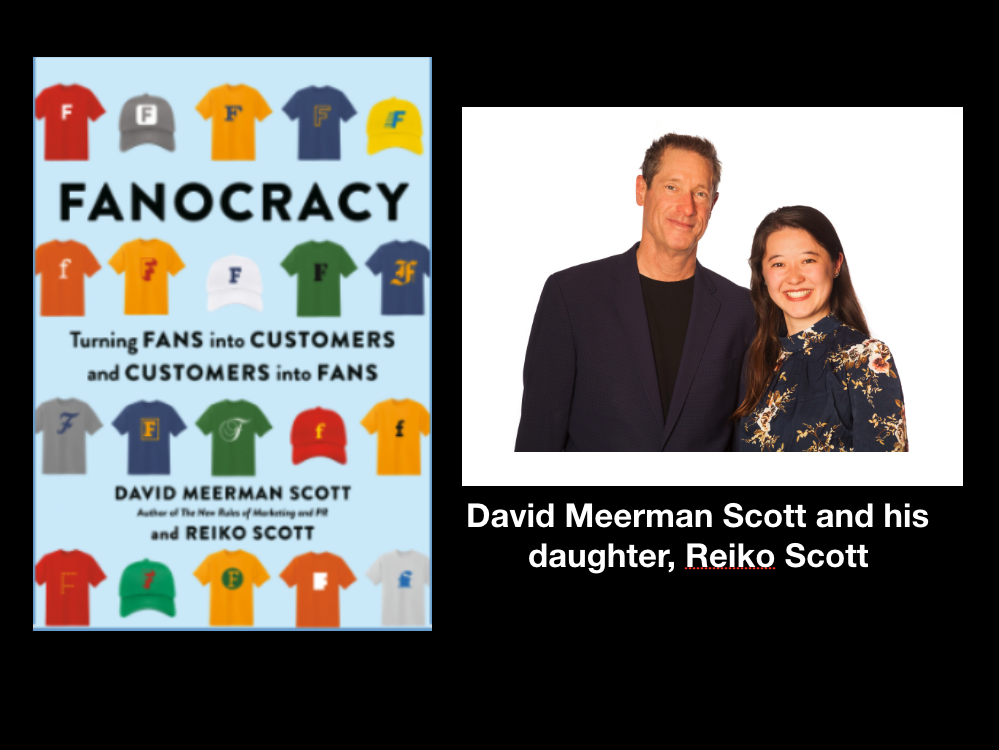 Welcome to my blog and my new "Achieve It! Podcast" I wanted to share with you this important video interview with David Meerman Scott, a legendary leader in PR, Marketing, and helping people to achieve their best.
In this first episode of the "Achieve It! Podcast," I wanted to kick it off with a great message from David,

He is a 7-time New York Times Best-Selling author in several powerful books about marketing, social media and more. In this interview we talk about "Fanocracy" which he describes as an organization where fans are propelling it forward and making it successful.
You are going to love this as David shares, via video how speakers can connect better with their audiences, how any business can create a tribe of raving fans, and how you can achieve the success you want.
He co-authored this book with his daughter, Reiko Scott who is a Columbia University neurologist and about to graduate with her Medical Degree from Boston University. It is amazing and cutting edge to hear the ideas they have and how we can implement them in our lives.,
Welcome to this new way of sharing with you and helping you in your business and your personal life. I look forward to hearing from you and getting your feedback. Please leave your comments and thoughts below.
Enjoy this fabulous interview with the amazing David Meerman Scott about Fanocracy.
Terry
TerryBrock.com
+1-407-363-0505 (office landline)
[email protected]