By Terry Brock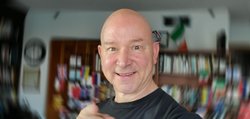 Here is a collection of various resources that I use regularly in my content creation. Don't use copyrighted material (pictures, video, text, ANYTHING!) that is owned by someone else without compensation and/or acknowledgement. Yes, it can often be illegal but, more importantly, it is not moral to take someone else's property. Give credit to our fellow content creators. 
Here are some resources that can help you in your content creation. They are good as of this publication but can be subject to change later on down the road. Use at your own risk, although it is reasonably safe. Enjoy and pass along the good to others. 
Free and/or Low Cost Resources
Unsplash – https://unsplash.com/
Pixabay – https://pixabay.com/
Pexels – https://www.pexels.com/
Canva – https://www.canva.com/
Free Sound – https://freesound.org/browse/
Other Tools & Resources
Loom – https://www.loom.com/
Graphic Editing – https://www10.lunapic.com/editor/
Great photos of Blacks, Hispanics, and more – https://www.nappy.co/
Wikipedia Commons – https://commons.wikimedia.org/wiki/Main_Page
Create content & get paid – https://hive.blog/@terrybrock
Create videos & get paid – https://3speak.online/user/terrybrock
Create music, spoken word, and other audio & get paid https://dsound.io/@terrybrock
Hot Tip
Get a very good camera (more recent smartphones, DSLR cameras, 4K camcorders, etc) and take your own pictures. Make sure it is legal because sometimes just taking a picture of something or someone is a problem. Confirm. Get approval. Invest in getting good equipment to make good content. 
If I can be of help to you, please let me know. I wish you the best and lots of continued good success. 
Terry
Terry L. Brock, MBA, CSP, CPAE 
Member, Professional Speaker Hall of Fame
Certified Speaking Professional
Council of Peers Award of Excellence
2018 Recipient of the National Speakers Association's Highest Award, The Cavett 
2019 Inductee as a Speaking Legend with Veteran Speakers Network
Master of Ceremonies 
Professional Video Coach

Get Help With Your Virtual, Remote Presentations
In today's world this skill is needed more than ever when people are working from home, making presentations with tools like Zoom, Skype, and others. I can help you and your organization just as I have done for Skype, AT&T, ACE Hardware, and thousands of people. Contact me for a free consultation on what opportunities are available for you in remote presentations. Discover what you can do with today's video conferencing and presentation abilities. 
See some wonderful (!) videos on my YouTube Channel! (I think you'll like 'em!) https://www.youtube.com/user/TerryLBrock/videos

My TEDxBocaRaton presentation.
Previous Editor-in-Chief for AT&T's Networking Exchange Blog (Helped team get over $3 Billion in Revenue)
Previous Chief Enterprise Blogger for Skype (Introducing business-use of Skype)
Previous Chief Retail Advisor – Ace Hardware Global Solutions Academy (Training for all Ace Hardware Dealers out of US)
www.TerryBrock.com, [email protected]
+1-407-363-0505
@TerryBrock – Twitter 
www.facebook.com/SpeakerTerryBrock
http://www.linkedin.com/in/marketerterrybrock