Did you see this? This is a huge announcement from Zoom that has enormous ramifications for entrepreneurs.
Zoom announced its intention to purchase a German firm that works with MT which is Machine Translation. This means they are going to build into Zoom real time  (that's a real big deal) a system where your words are translated immediately into other languages.
Here's the link to see the video:
https://www.youtube.com/watch?v=HhR-ld9Bs0U&t=683 
This is something that has excited me for a long time. I see it as a way to bring about more peace in the world as people get a chance to know each other better in other countries. This would be real people not the rulers and elite only. but people getting a chance to know each other and talk and see each other in video, hear each other in audio, and encounter each other in their personal homes.
What better way to bring about world peace than letting real people get to know each other? I guess it's the Agorapreneur in me that likes the idea of peace and prosperity.
This relates to an interview that I had a while back with the General Manager of Alibaba.com. His name is Kuo Zhang.  This was his first-ever English-language interview and he and his people thoroughly grilled me and asked me questions, checking me out before they allowed me to have this honor. It was one of the highest honors in my life.
You can watch that entire video through this link:
http://bit.ly/alibaba_terrybrock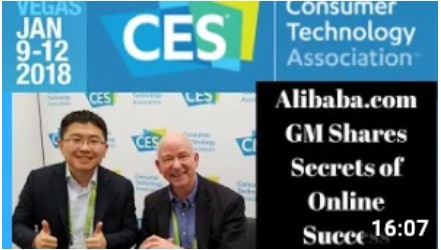 Please leave your comments below. How will you operate when you can access people regardless of language? Learn about this now and prepare accordingly when it arrives.
To your success,
Terry
TerryBrock.com
+1-407-363-0505 (office landline)
[email protected]
Get 3 Videos to boost your marketing, discover a Ninja Google Doc voice recording trick, and, tap into the (free) power of Canva for graphic designing:
https://terrybrock.com/freetools
Related Links
Ask about Terry's Fun Virtual Presentations